Company Profile
---
Hunan Construction Engineering Group Design & Research Institute Co.,Ltd. (HCDI),founded in December 1997,is a design & consulting service provider that possesses Class-A engineering design qualification issued by Ministry of Housing and Urban-Rural Development of People Republic of China (MOHURD) and is licensed for foreign trade by Ministry of Commerce. The design service covers the professional fields of municipal planning, architecture, structure, water supply & drainage, electric works, HVAC, cost estimation, new energy, interior & exterior decoration, landscaping and so on. Various technical services are available including municipal design, urban planning & design, architectural design, new energy design, indoor and outdoor environment design and consultancy.


HCDI has a staff of 136 designers, including 118 technicians, 38 senior engineers, 41 intermediate engineers, 10 national Class 1 registered architects, 17 national Class 1 registered structural engineers and 8 state-level registered equipment engineers.

HCDI is of strong technical capabilities, with a full range of specialties and complete supporting facilities. For nearly 20 years since its establishment, HCDI has fulfilled more than 500 large and medium-sized engineering design projects at home and abroad, such as HC New Town of Hunan Construction Engineering Group, Changsha Greentown Osmanthus Fragrance Residence Community, Changde Cohere Hotel, Central South University's electro-mechanical teaching building, Hong Kong Henderson (Changsha) Triomphal Arch Residence Community, Ganshan new campus of Hunan Communications Engineering Polytechnic Institute, relocation of Hunan International Business Vocational College, TCM clinic science and research building of Affiliated Hospital No. 1 of Hunan University of Chinese Medicine, Changsha Xiangjiang Chuangyuan Number One Community, Yueyang City Archives, Shizhao tumour CUMC of Hunan Wantwant Hospital, Hunan Vocational College of Art, Workshop Building of China Railway Construction Heavy Industry Co., Ltd., Central Hospital of Praia (The Republic of Cape Verde), etc.

After more than ten years of hard work and practice, HCDI has accumulated rich engineering design experience, cultivated a large number of outstanding talents, and mastered advanced technology. With the rapid development of national economic construction and the deepening reform of HCDI, we are committed to making further progress with a new look. Based on the principle of "operation through quality, development through credibility", we will wholeheartedly cooperate with clients both at home and abroad and provide excellent service.

Meticulous design, sincere service and excellent quality is the eternal goal of HCDI.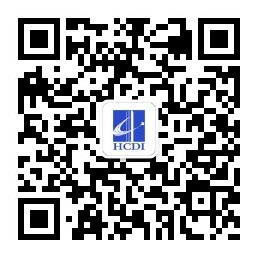 微信公众号